Workshop on "WTO: Access to Market and Trade-Related Issues in the Field of Fisheries" Launched in Yerevan
2015-06-16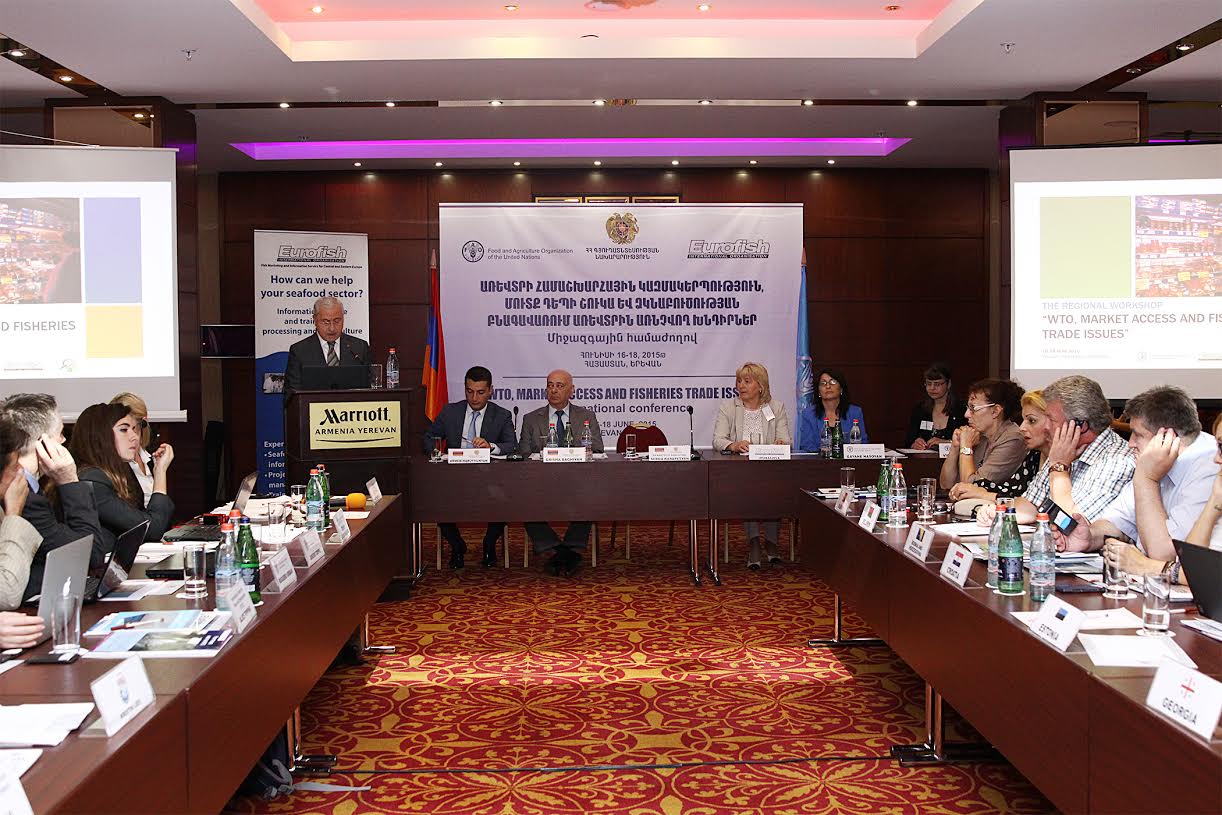 In Yerevan a three-day workshop launched on "WTO: Access to Market and Trade-Related Issues in the Field of Fisheries" in collaboration with the UN Food and Agriculture Organization and Eurofish International Organization. The RA Minister of Agriculture Sergo Karapetyan attended the event and gave a welcoming speech. The head of the Eurofish International Organization Aina Afanasyev and representatives from 20 European countries also attended.
Welcoming the participants the Minister noted that fish breeding is one of the leading branches of the agro-food sector highlighting the development of the country's food security, as well as the improvement of foreign trade of agricultural products.
 "Fish breeding is a promising branch in Armenia and has a big potential of development and it is possible to fully use that potential due to cooperation with the leading international organizations, gradual introduction of advanced resource-saving and efficient technologies, as well as production of goods meeting international standards and growth of fish exports," said the Minister in his speech.
The Minister said that as a result of the policy of recent years, particularly in export-oriented state support the volumes of fish production and exports have significantly increased. In 2014 the cost of the gross fish product made up 28.7 bln AMD (up 24.6% versus 2013). In 2011-2014, the fish production output increased more than twofold, and the export grew from 1600 tons in 2011 to 2706 tons in 2014.
Expressing gratitude to the organizers and for the support of the Ministry of Agriculture the head of Eurofish International Organization Aina Afanasyev hoped that this regional workshop that have brought together experts from 20 countries around Europe, will be important for strong cooperation, exchange of experience and comprehensive industry awareness of the latest developments.
Division of Information and Public Relations of
the RA Ministry of Agriculture
Print