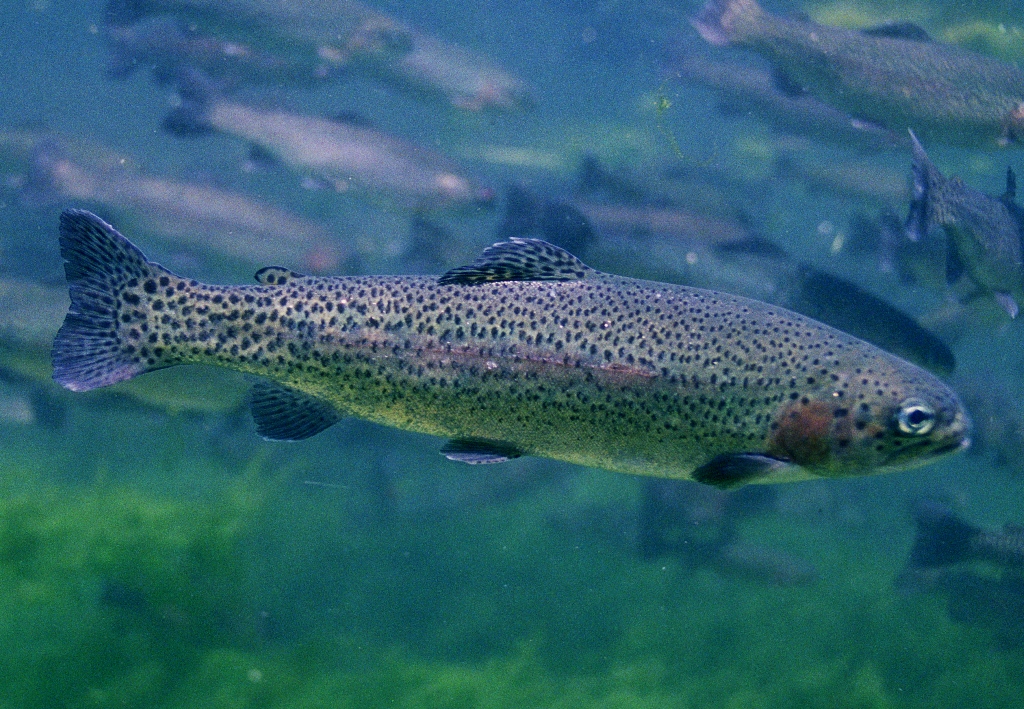 Armenia has favorable climatic conditions for commercial fishery and basically for breeding and growing salmonidae and acipenseridae and in case of purposeful use of subterranean waters commercial fish production can be organized all year round.
Trends of fishing industry development in Armenia of previous years prove that many business entities obtained wide experience and efficient management skills in fishery that makes this sector profitable and promising.   
At present annually 13, 0-14,0 tons of commercial fish is produced  in the country, the greater part of which is the golden trout- Salmo is chchan. Due to high quality the trout is in high demand in Russian Federation, as well as in other countries and as a result about 20% of fish products are exported.
Fish farming is of strategic significance for our country as fisheries can be set up not only in low land but also in sub-mountain and even mountain areas and particularly in near border villages that can be the only income source for households as the conditions for agriculture development in these areas are not favorable and the possibilities for animal husbandry are very limited. 
The calculations prove that creation of more favorable conditions in the country for development of fishing industry will enable more efficient use of water resources available for fish farming and  as a result the volumes of fish production will go up and what is more hundreds of families in mountain, near border and remote communities will be engaged in these business activities. 
Republic of Armenia gained broad experience in fishing industry due to comprehensive activities pursued in the country for decades. As late as in 20s of last century the first fish breeding farms were set up in Karchaghbyur and Gavar for artificial breeding of Sevan trout and replenishing of fish resources and later fish farms were established in Sevan  and Lichq village of Sevan region. These farms annually released into Lake Sevan 7mln trout, more than 100mln Capotes (khramulya) and more than 20mln whitefish hatchlings and larva. 
The next stage of fish industry development started in 70s when commercial fishing was boosted.  Those years due to efficient use of Ararat valley water resources and wetlands, several big fish farms were founded. It should be mentioned that for commercial purposes, apart from herbivorous fishes, golden trout and red-finned-fish (karmrakhayt) were also bred. In 80s of the last centuray the water surface of fish farms only in Armash and Sis communities of Ararat region and Yeghegnut community of Armavir region constituted around  6,0 housand ha and annual production volumes of commercial fish (basically carp and common carp- Cyprinus carpio) constituted 5,0 thousand tons. Simultaneously, in fish farm of Taronik village of Ararat valley the annual production of commercial golden trout of high value reached almost 100 tons.
The third stage of fish industry development in Armenia started at the end of last century boosted by new economic relations. Due to intensive investments of some business entities, a number of big fish farms were founded in the country that pursued efficient activities owing to creation of appropriate infrastructures. Apart from industrial ponds, some of these companies set up hatchlings and spawn producing and fish processing workshops, as well as created fish selling wide network in Yerevan city and all over the country, as well as organized export of fish products due to efficient business.    
Currently frozen and processed fish and caviar are exported to the Unites States, Georgia, Russian Federation, Ukraine, several Arabic countries etc.  
Over the last years rapid growth of valuable fish production is noticed, namely trout (salmonidae) and acipenseridae. Based on updated information at present about 14 thousand tons of fish is produced in Armenia out of which 65-70 % are valuable species (salmonidae and acipenseridae).
The main fish species produced in Armenia for commercial purposes are carp, silver carp, white and black amur, Sevan summer trout, Gegarkuni, golden trout, red-finned-fish (karmrakhayt)  and acipenseridae.
Recent years fish farms did successful attempts to breed Japanese carp (koi) and African catfish as high growing rate of these species allows reducing growing time of commercial fish and consequently make more efficient use of water areas. Moreover, at present "Akvatekh avtomatika" LLC introduces new modern technologies for commercial fish growing enabling reduction of water volumes for many times and providing possibility to grow 500-800kg commercial fish in one cubic meter of water.
It is worth mentioning that not only the number of fish farms is increased but also their geographic locations are expanding from Ararat valley to sub-mountain and even mountain regions.  
Today cooperation trends are observed in the fishing industry, which is an important factor.  Very often the fish farms are united or cooperate with large companies on contract basis that facilitates the process of purchasing hatchlings and combined feed for small companies, as well as the sale of commercial fish.  
During the last decade the variety of fishes was enlarged, as well as the specific weight of fish species produced in the country was dramatically changed.  In the past 90 % of produced fish was carp and common carp- Cyprinus carpio whereas golden trout was produced in small quantities. At present, this ratio has been significantly changed in favor of valuable fish species- salmonidae and acipenseridae. 
Now  40 species and sub-species of fish can be found  in natural and artificial water resources  of Armenia out of which 15 species are used for commercial purposes. 
Currently the fish species that are not endemic for Armenia such as white and black amur, silver carp, Japanese carp (koi) and African catfish, from  acipenseridae-Siberian and Russin sturgeon are successfully bred for commercial purposes.  The latter, as well as salmonidae (golden trout, Gegarkuni, golden trout, red-finned-fish (karmrakhayt)) constitute almost   70 % of commercial fish produced in Armenia.
At present there are 250  fish farms in the country out of which  83 % are located in the RA Armavir and Ararat marzes.
Total water surface of fish farms in the country is 3542 ha out of which 2479,4 ha or almost 70 % is located in the RA Ararat marz and  956 ha or about  27 % in the RA Armavir marz.  According to water basin surface the 4 biggest fish ponds together occupy 2000 ha water surface or 56,5% of total water surface. The total surface of fish farms is 1542 ha or average surface of each farm is almost 3,0 ha.