Over 120 Million Usd Will Be Invested In Agricultural Sector
2017-02-10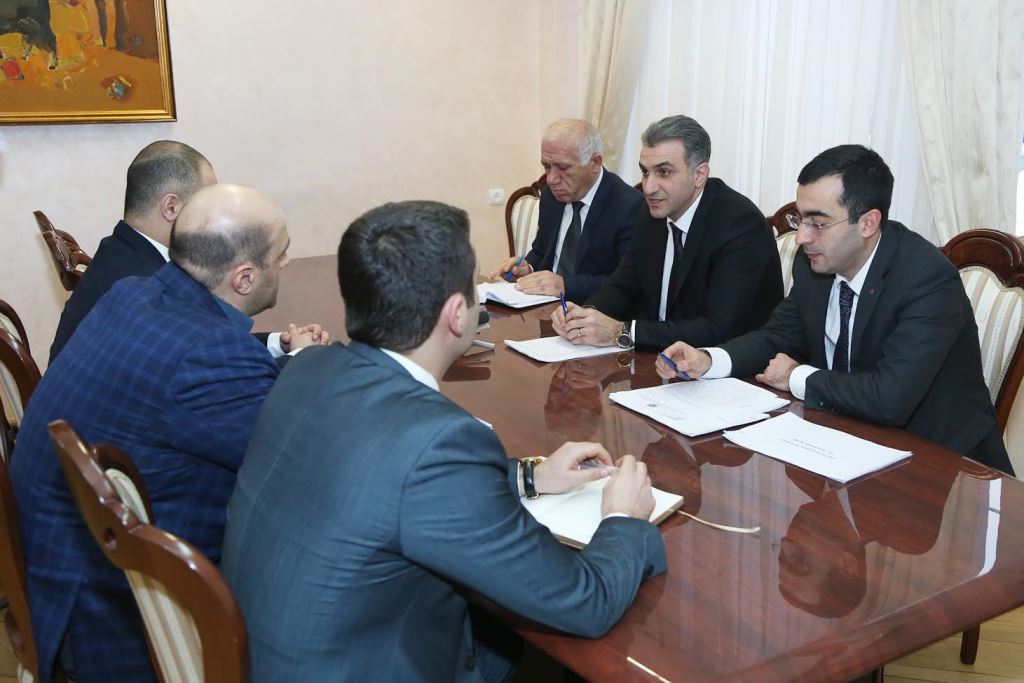 Mr. Ignati Arakelyan, RA Minister of Agriculture held a working consultation to discuss the issues related to the implementation of the recent investment projects in agricultural sector. Mr. Robert Makaryan, Mr. Ashot Harutyunyan and Mr. Armen Harutyunyan, RA Deputy Ministers of Agriculture, Mr. Artashes Kirakosyan, Chief of Staff of the Ministry, Mr. Gegham Gevorgyan, Acting Director of "Agricultural Projects Implementation Unit" State Agency, were present at the consultation.
"Summing up the work done, we can state that projects totally of about 120 million USD will be carried out in the agricultural sector in 2017, including 60 million USD that was recently announced by the RA Minister of Economic Development and Investments. The investments will be directed to the establishment of cannery and slaughterhouses, expansion of greenhouse farms, establishment of intensive orchards, re-equipment of cognac production and other sectors. Marzes' development projects will be also added to the investments and at present intensive work is carrying out", – Mr. Ignati Arakelyan, Minister noted in his speech. 
The Minister instructed the responsible officials to control implementation of projects under their supervision, to solve the arising problems, to provide awareness over done projects to encourage inflow of additional investments.
During the consultation, other issues related to agricultural development were also discussed and appropriate orders and instructions were given to the responsible officials.
Division of Information and Public Relations of
the RA Ministry of Agriculture
Print