Armenian Twelve Wine Making Companies Introduced In "Prod Expo-2017" Moscow Exhibition
2017-02-07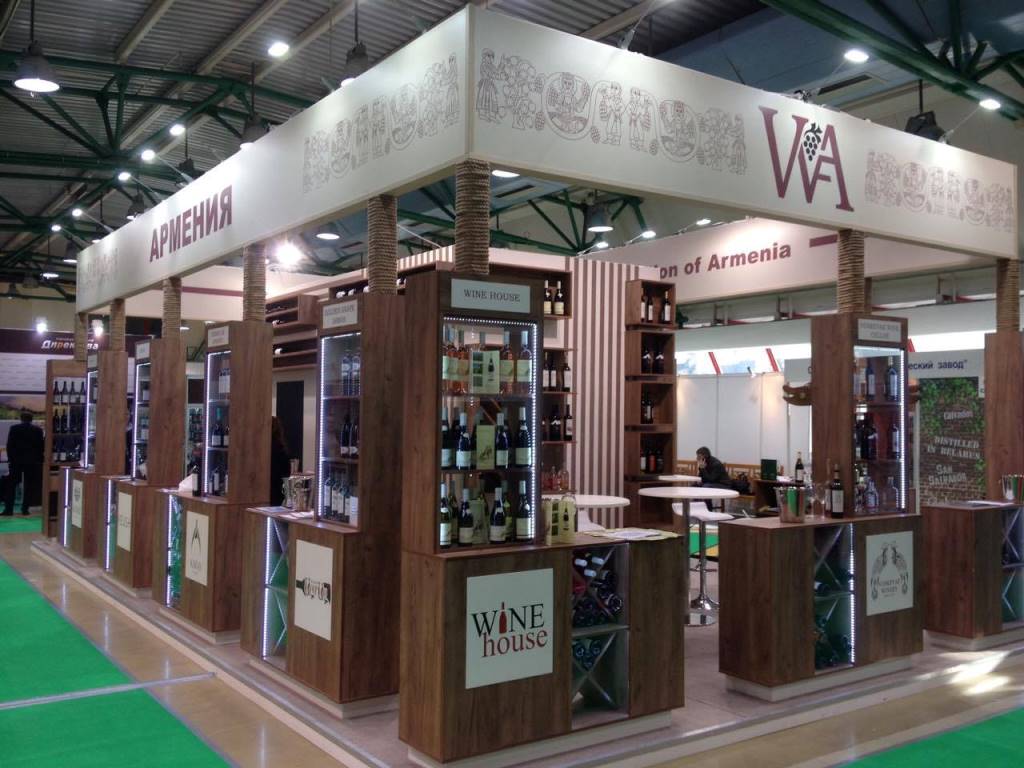 By the assistance of Vine and Wine Foundation of Armenia, delegation of Armenian wine making companies headed by Mr. Robert Makaryan, Deputy Minister of Agriculture of RA, take part in "Prod Expo-2017" Moscow exhibition in a single pavilion, and official opening ceremony of the exhibition was yesterday. Mr. Evgeny Gromyko, Deputy Minister of Agriculture of the Russian Federation delivered his welcoming speech during the ceremony.
As mentioned in Mr. Robert Makaryan`s speech, the first day of the ceremony there was already interest towards the Armenian wines especially, from Russia, a target market for Armenia.
The ceremony was also attended by Mr. Oleg Yesayan, Armenia`s Ambassador of Extraordinary and Plenipotentiary to Russia, Mr. Karen Asoyan, Armenia`s Trade Representative to Russia, Mr. Artur Sargsyan, President of the Union of Sommeliers and Experts of Russia.
The Armenian delegation is presented by twelve winemaking companies, presenting over 50 types of Armenian wines to foreign consumers.
The exhibition will last until 10th February.
Division of Information and Public Relations of
the RA Ministry of Agriculture
Print