Farm and Veterinary Service Centre is Opened in Vardenis
2015-10-30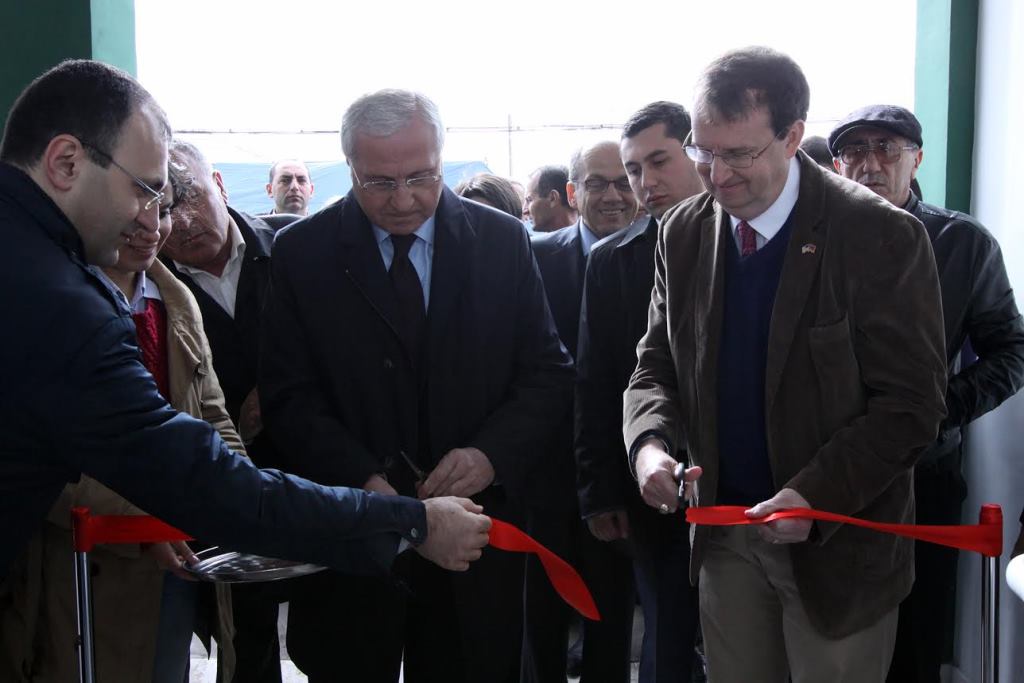 The RA Minister of Agriculture Sergo Karapetyan participated in the opening ceremony of a new Farm and Veterinary Service Centre in Vardenis community of Gegharkunik region. The event was attended by U.S. Ambassador to Armenia Richard Mills, governor of Gegharkunik region Rafik Grigoryan, director of "Agribusiness and Rural Development» (CARD) Foundation Gagik Sardaryan, farmers and guests. 
The new specialized centre is established by the CARD Foundation financed by USAID within the framework of the project "Establishment of private advisory services", and will provide community veterinarians, farmers and individuals with business and technical assistance on issues related to animal health and husbandry. In the centre highly qualified specialists will work who will provide necessary consulting services. 
"Just a few days ago we opened a similar farm and veterinary service centre in Hayravank, and we plan to open the third centre in Chambarak. I am confident that due to this project we are going to have new achievements, and it will contribute to increasing the incomes of farming, which is our main objective," Sergo Karapetyan said in his speech. 
The Minister stressed that Gegharkunik region has an important place in the development of agriculture, in particular the region is the leader in terms of livestock, grain, potato production, as well as volumes of arable land for cultivation. 
The Minister noted that it is impossible to develop industrial agriculture with small, fragmented parcels of land, therefore, the future projects will be aimed at the development of cooperation highlighting the development of agricultural cooperatives, which has been greatly contributed by CARMAC project in recent years. 
The US Ambassador Richard Mills on his part reiterated the US government's willingness to cooperate with Armenia in all fields, stressing that agriculture is one of the most important sectors of vital importance. He said that the Embassy, primarily through USAID projects, works with those engaged in farming activities and animal husbandry, providing them with the tools and techniques that will allow them to be competitive in the local and regional agricultural markets and to flourish.
Division of Information and Public Relations of 
the RA Ministry of Agriculture
Print