The Largest Slaughterhouse is Put into Operation in Ararat Region
2015-09-02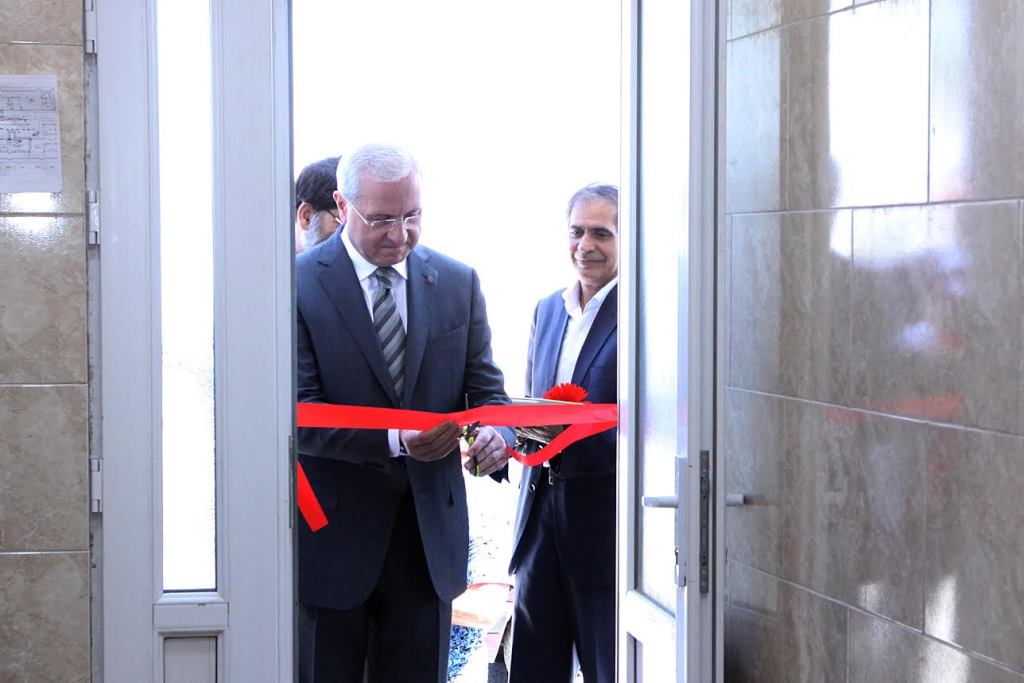 The RA Minister of Agriculture Sergo Karapetyan took part in the opening ceremony of the slaughterhouse founded by the Armenian-Iranian joint "Voske Katsin" company. The event was attended by the Ambassador Extraordinary and Plenipotentiary of the Islamic Republic of Iran to Armenia Mr. Mohammad Raiesi, the governor of Ararat region Rubik Abrahamyan, other guests and officials.
The slaughterhouse covers 2400 square meters and has all the necessary refrigeration equipments to carry out meat storage. It has the capacity to slaughter up to 1 000 sheep and 200 cattle per shift.
Welcoming the guests, the Minister Sergo Karapetyan stressed the importance of building the slaughterhouse for developing the livestock sector in Armenia.
"The largest slaughterhouse of the country is put into operation due to which it will be possible to increase the export volumes of particularly mutton to neighboring countries and this will contribute to the development of animal husbandry in our country," Sergo Karapetyan said in his speech.
The Minister also said that the slaughterhouse will operate according to Muslim "halal" rules, which will greatly contribute to solving the problem of Islamic countries for the export of mutton.
In his speech, the Minister also underscored the need for a reasonable price, which will be mutually beneficial.
Concluding his speech the Minister Sergo Karapetyan assured that the Ministry of Agriculture will assist in organizing daily activities of the new slaughterhouse.
The co-owner Armond Hakhverdyan noted that a new production line will be put into operation by the end of the year, which will slaughter up to 200 heads of cattle per work shift.
The Ambassador Mr. Mohammad Raiesi said that Armenian meat products are notable for their high quality and they are highly demanded in Iran. The Ambassador also added that similar facilities may be opened in Armenia's other regions.
Till now more than 700 heads of sheep have been experimentally slaughtered in Masis slaughterhouse imported from different regions particularly from Syunik.
Division of Information and Public Relations of
the RA Ministry of Agriculture

Print