Over 75 000 Tons of Grapes are Procured
2015-09-23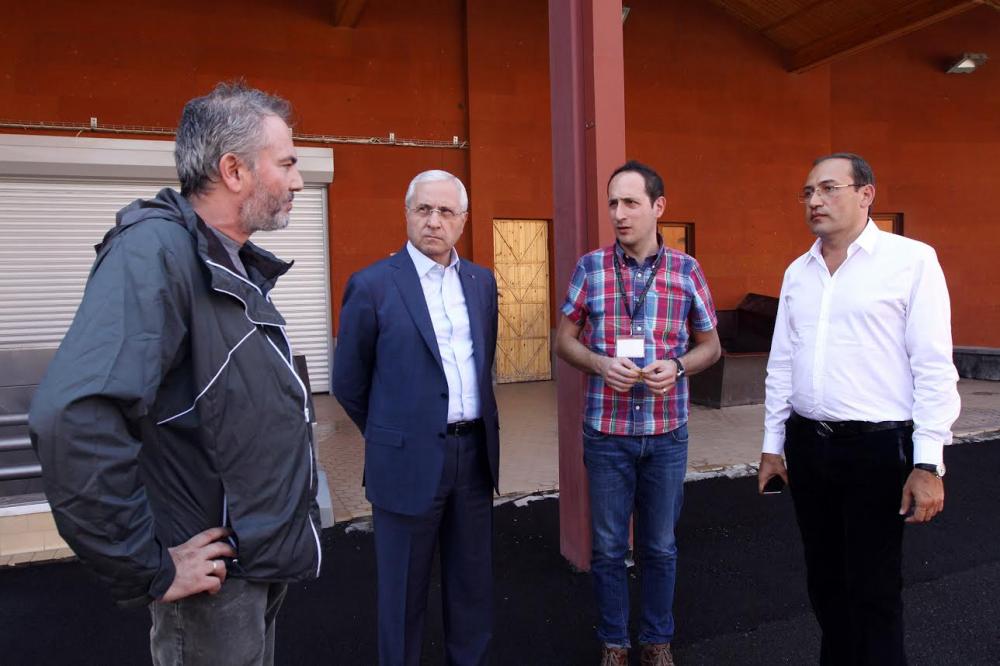 The RA Minister of Agriculture Sergo Karapetyan visited "Armenia Wine" LTD in Aragatsotn region where he got acquainted with the activities of grape procurement.

"Currently, the grape harvesting season is in full swing, and several companies have already started purchasing. Within a week the purchasers from all over the country will implement the activities of grape procurement except for Vayots Dzor region, where the main activities will start in the period of October 2-5," the Minister of Agriculture Sergo Karapetyan noted.

The Minister said that at the moment approximately 75 thousand tons of grapes were procured, in parallel the export process is underway. Around 3 750 tons of grapes have already been exported, 200 tons more than previous year, while the volume of total exports of fruits and vegetables is around 11 500 tons higher than in the entire year of 2014, moreover the dynamics of growth will continue till the end of the year.

The Minister also added that now the harvest is underway, the climatic conditions are favorable, and in terms of marketing and processing problems are not expected.

In turn, the industrial director of "Armenia Wine" company Daniel Ghevondyan reported that this year 4 500 tons of grapes are planned to be procured according to the concluded contracts out of which 2 700 tons have already been procured, the procurement will continue till October 10-15.

Turning to the issue of export the director stated that there were almost no problems, except for a slight decrease in sales in Russia. Given this fact, the company also reached agreements with other countries for the export of produced wine.

The French winemaker of the company noted that although the harvesting season is still underway, but it is already clear that they will make high-quality wine from this year's grape harvest.
Division of Information and Public Relations of
 the RA Ministry of Agriculture
Print