The RA Minister of Agriculture Received the Representatives of the French Wine-making Companies.
2015-06-04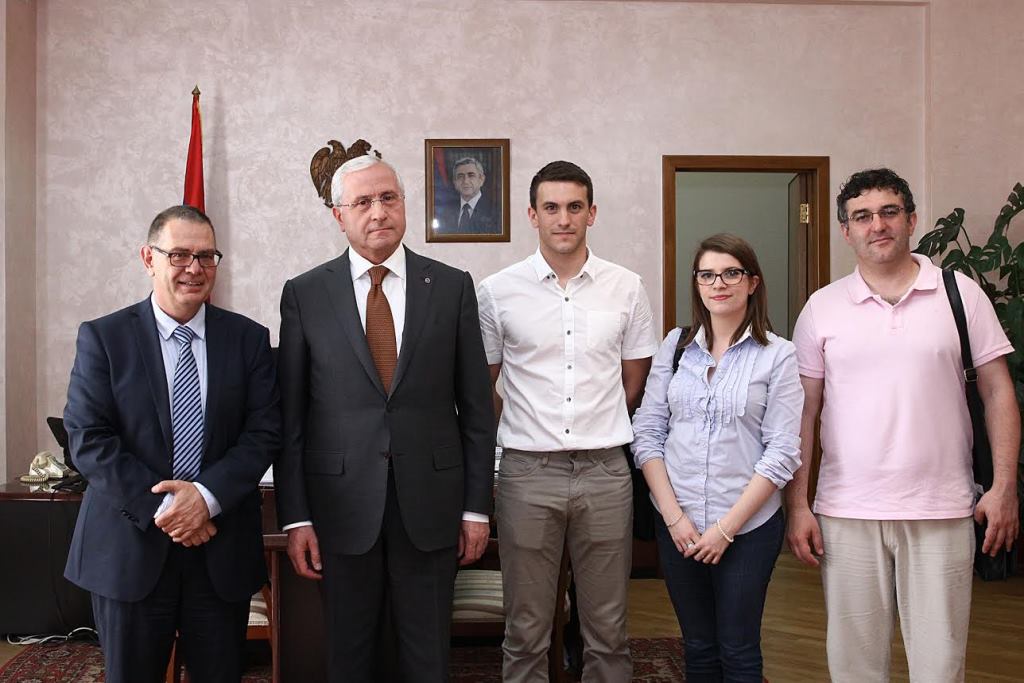 The RA Minister of Agriculture Sergo Karapetyan received the delegation of the representatives of the French wine-making companies, which has arrived in Armenia to get acquainted with the traditions and activities of the sector companies.
Welcoming the guests, the Minister noted that Armenia and France have a great collaborative potential of cooperation in agriculture, particularly in viticulture, wine and cheese industries.
"Especially in these spheres France has a wealth of experience accumulated through centuries. In case of applying this experience and due to close collaboration with French specialists the wine and cheese industries will enter a new phase of development in our country," said the Minister Sergo Karapetyan in his speech.
The Minister said that the development of those spheres has become actual especially after Armenia's joining the Eurasian Economic Union. In this context, the Minister underlined the possibility of setting up joint ventures to export products to the EEU market. The Minister expressed confidence that the companies' products will be highly required in the EEU market due to Armenia's favorable climatic conditions and the implementation of the French side's modern technologies.
The Minister also expressed willingness to assist the French companies to build business ties  with local businesses.
The delegation expressed confidence that this cognitive visit will have a continuous nature and will serve as the basis for the establishment of close and effective cooperation with the local winemakers.
Division of Information and Public Relations of
the RA Ministry of Agriculture 
Print