The RA Minister of Agriculture Received the Representatives of Processing Companies
2015-06-19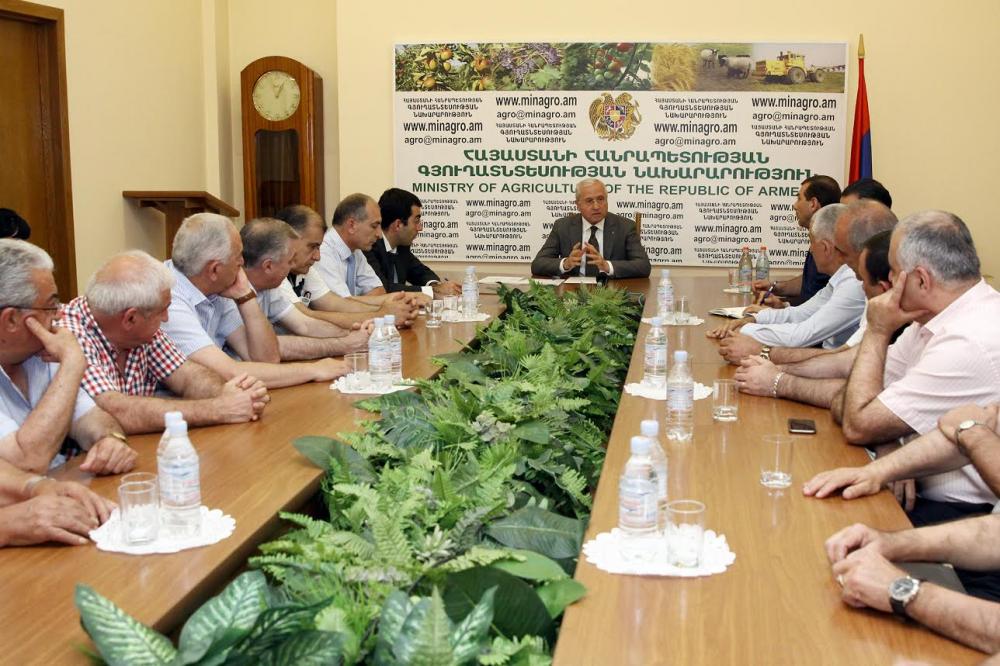 The RA Minister of Agriculture Sergo Karapetyan held a meeting with the representatives of the companies processing fruits and vegetables. Issues  were discussed related to the launch of the harvesting season, particularly the apricot harvest activities.
"This year rich harvest is expected, harvesting activities are already in progress, and the processing companies must be prepared to properly arrange the procurement", said the Minister Sergo Karapetyan in his speech.
The Minister emphasized the need to organize the harvesting activities smoothly and on time.
The Minister said that this year the apricot harvest will be rich, and it is expected that the production volumes will exceed the 2013 figures. The Minister also said that this year it is expected to provide large-scale exports of apricots conditioned by Armenia's membership in the Eurasian Economic Union, and added that apricot is particularly in demand in the Russian market.
The Minister also urged the local companies to actively participate in international agricultural exhibitions, expressing confidence that it will contribute to raising awareness of the product as well as the establishment and activation of business ties.
Getting acquainted with the questions raised by the representatives, the Minister expressed his readiness to assist in finding solutions.
Division of Information and Public Relations of
the RA Ministry of Agriculture
Print