The RA Minister of Agriculture Sergo Karapetyan Received the Head of the Eurofish International Organization
2015-06-15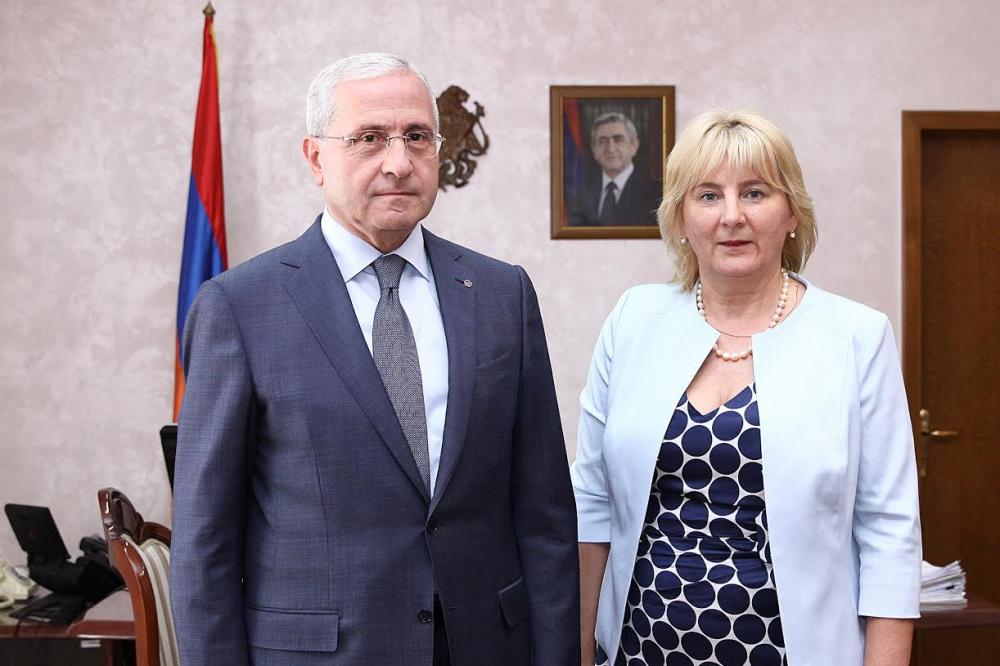 The RA Minister of Agriculture Sergo Karapetyan received the head of the Eurofish International Organization Aina Afanasyeva. The purpose of the meeting was the discussion of the latest preparatory work of the three-day workshop entitled "WTO, market access and trade-related issues in the field of fisheries" which will be held tomorrow in Yerevan in collaboration with the UN Food and Agriculture Organization and Eurofish International Organization.
Around 40 representatives from 20 European countries are expected to participate in the workshop.
Welcoming the guest, the Minister emphasized the importance of holding such a large event and hoped that it will promote public awareness of the latest developments in the fisheries sector, as well as be a stimulus for new business relations with foreign experts.
Thanking the Minister for the warm reception and representing the details of the workshop procedure, Aina Afanasyev said that the Eurofish International Organization, which currently has 12 member countries, plans to create a regional network for more integrated work, as well as to expand cooperation with Armenia in the fisheries sector based on the country's priorities.
The Minister Sergo Karapetyan wished good luck to the organizers of the workshop and expressed confidence that the event will be effective and useful.
Division of Information and Public Relations of
the RA Ministry of Agriculture
Print