The RA Minister of Agriculture Sergo Karapetyan received the FAO Representative Antonio Alonzi
2015-05-27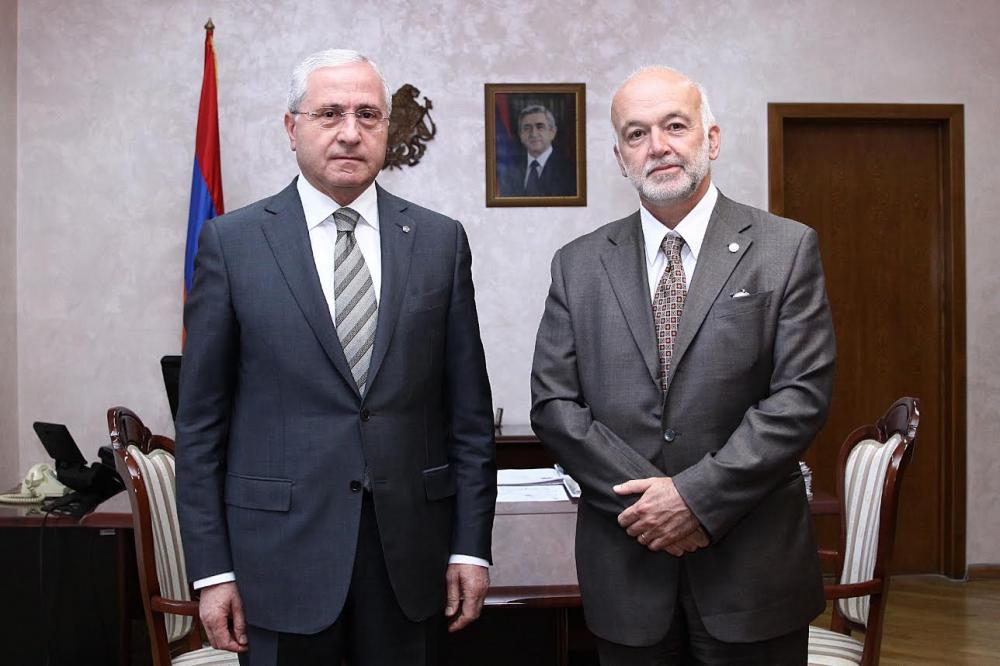 The RA Minister of Agriculture Sergo Karapetyan received the regional vice-representative for Central and Eastern Europe of the UN Food and Agriculture Organization (FAO), FAO representative in Armenia Antonio Alonzi.
Highlighting the efficiency of the programs implemented in Armenia by FAO the Minister expressed the hope that they will have a continuous nature, including other branches of agriculture.
"In the future, we intend to expand the scope of cooperation with FAO and implement new joint projects based on the priorities of the agriculture sector ", – said the Minister in his speech.
In this context, the Minister emphasized the investment of hail nets, modern irrigation systems, water economizing technologies used in fisheries sector, and the necessity for registration and numbering of  farm animals in the  livestock breeding industry.
Antonio Alonzi said that in the near future it is planned to implement a pilot program for the fisheries sector.
Division of Information and Public Relations of
the RA Ministry of Agriculture

Print