The RA Minister of Agriculture Received the Representatives of the French Wine Industry
2015-05-20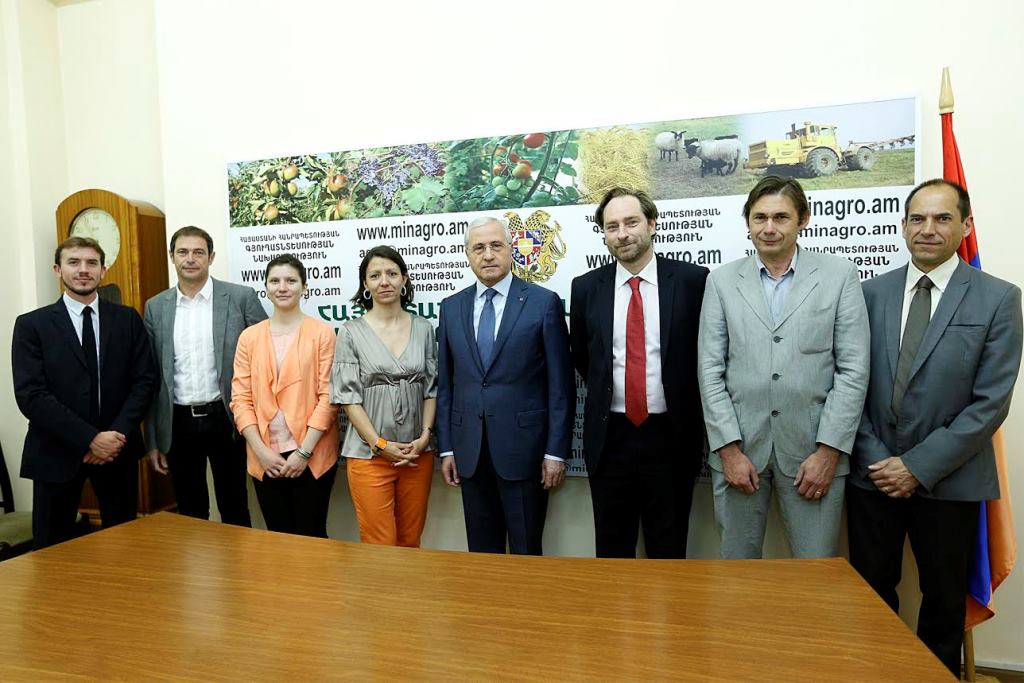 The RA Minister of agriculture Sergo Karapetyan received the representatives of the French wine industry to discuss the current state of viticulture and winemaking and to outline the prospects of cooperation in that area.
"France has a wealth of experience in the fields of viticulture and winemaking, and in this regard we look forward to productive and mutually beneficial partnership with French experts,"  said the  Minister Sergo Karapetyan in his speech. 
The Minister stressed that the development of this sector is particularly important taking into consideration Armenia's joining the Eurasian Economic Union. In this regard, Sergo Karapetyan stressed the Armenian-French joint ventures ability in Armenia to export refined products to the EEU countries and the prospect of selling them.
Noting that the world market, including the Russian one has a great demand for dairy products, the Minister stressed the importance of development of cooperation in the field of cheese making.
Informing that a garden of restoration and preservation of local varieties will be set up with the support of the UN Food and Agriculture Organization the Minister expressed the hope that this important initiative will interest the French specialists.
During the meeting the delegation said that learning about the Armenian winemaking traditions during their visit, they are convinced of the development of this industry in Armenia with broad prospects.
As a general cooperation opportunity in the fields of viticulture and winemaking French experts pointed out, in particular, the implementation of pilot projects in cooperation with French companies, the implementation of technical center for the classification of the Armenian grape varieties, as well as the implementation of Armenia's investment and export potential studies.
The delegation informed that the results of the review done in Armenia will be summarized in a single document and submitted to the Ministry of Agriculture.
The French delegates also assured that all proposals presented during the meeting  will be shared with their country's stakeholders by taking all necessary measures to strengthen and expand the Armenian-French business ties.
Division of Information and Public Relations of
the RA Ministry of Agriculture 
Print