The RA Minister of Agriculture Met the Representatives of the Milk Processing Companies
2015-05-13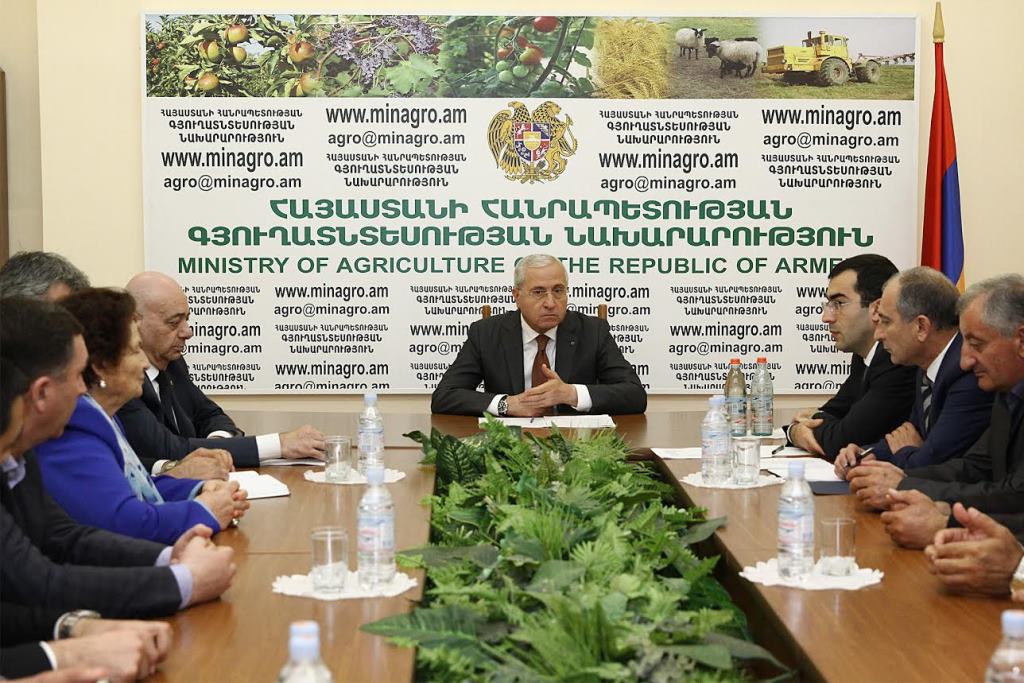 The RA  Minister of Agriculture Sergo Karapetyan met the representatives of the milk processing companies to discuss current issues of the sphere. The deputy ministers Grisha Baghiyan, Robert Markaryan, the head of the veterinary department of the State Food Security Service Hovhannes Mkrtchyan and other responsible entities of the sphere participated in the meeting.
 "Today we must take actions to increase the milk production and the volumes of exports. This is possible not only by joint efforts, but also by combined and coordinated work," – said the Minister in his speech.
During the meeting reference was made to the settlement of the milk price, highlighting the need to adopt a uniform pricing by the milk processing companies. The Minister urged them to maintain current purchase prices until June 1, assuming the transition to the pasture behaviour.
The Minister also urged the meeting participants to diversify their products, in particular cheese products that could be in great demand in the Eurasian Economic Union.
Turning to other issues of the sector, the Minister particularly pointed out the importance of the close cooperation with agricultural cooperatives and the investment of the most advanced technologies to enhance the product quality.
At the end of the meeting, the Minister instructed the deputy ministers to discuss issues related to the export and the milk price with the companies within a week, and on a weekly basis provide information to the Ministry about milk prices, debts and volumes.
Division of Information and Public Relations of
the RA Ministry of Agriculture 
Print