The RA Minister of Agriculture Attended the Ceremony of Establishing Pecans Orchards in Kotayk Region
2015-05-30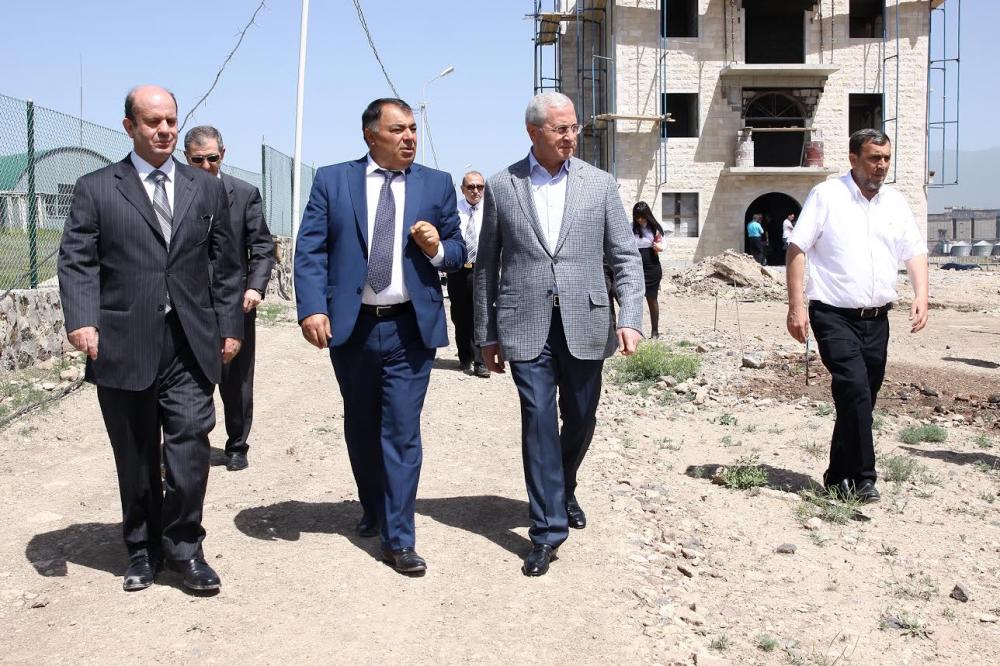 The RA Minister of Agriculture Sergo Karapetyan visited Yeghvard community, Kotayk region to attend the official launch ceremony of establishing nut orchards implemented by the company of Gardenia Lebanese Farms LLC Pecan Farms.
The Minister welcomed the guests and thanked the authors and supporters of this important initiative. 
"I appreciate the implementation of this project because it is a new partnership between the two countries in the fields of agriculture, within the framework of which pecans orchard is established in Yeghvard community, which is the one of its kind in the country," said the Minister Sergo Karapetyan in his speech.
The Minister said that last year the company wanted to establish gardens in Armenia. On that purpose the company purchased 100 hectares of uncultivated land in Yeghvard. Today nut orchards have been established on 22 hectares by the company. Drip irrigation system has been installed in the gardens, and later on it is also planned to install hail networks.
"I take full responsibility and say that in six years Armenia will have its honorable place on the world map for its pecans production," said  the Gardenia Lebanese Farms LLC CEO Nicola Abu Faisal in his speech.
He said the project's revenues will remain in Armenia. He added that Armenia is in his heart and its future is very good.
Note that Lebanon Gardenia Lebanese Farms LLC modern food production company is one of the largest and well-known companies in the region and exports its products to over 43 countries. Now Gardenia Grain D'Or brand is one of the leading brands in the Middle East.
Division of Information and Public Relations of
the RA Ministry of Agriculture
Print