The RA Minister of Agriculture discussed the combined work combating brucellosis with the US Department of Agriculture
2015-03-18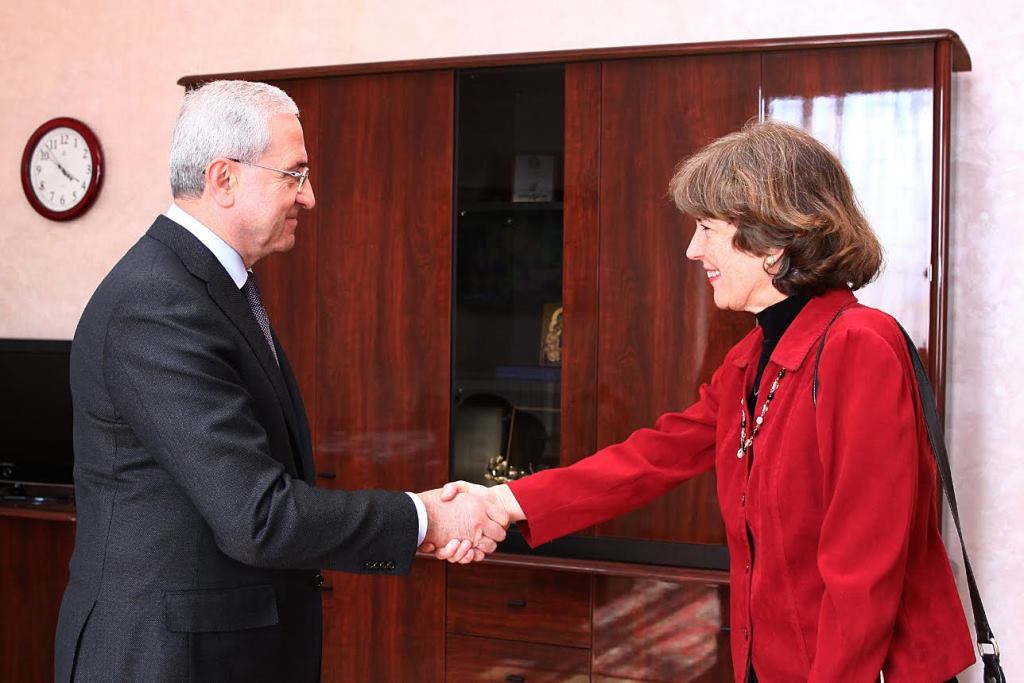 Today the RA Minister of Agriculture Sergo Karapetyan  received the delegation of the US Department of Agriculture. Among the members of the delegation were the director of Virginia-Maryland College of Veterinary Medicine Valerie Ragan and the director of the Centre of Veterinary and Health Sciences  Bess Pierce.
Valerie Ragan mentioned that the members of the delegation had meetings with the responsible members of the sphere within the two weeks of the visit and particularly discussed problems connected with the realization of the measures combating and preventing the animal brucellosis.
"The application of the fruitful measures against the animal brucellosis  are of great importance in our Republic and we appreciate your assistance  and team-work with the Armenian specialists"- mentioned the Minister Sergo Karapetyan.
During the meeting the parties discussed the issues of the rearmament and modernization of the laboratories, the creation of abattoirs equipped with latest techniques and the training of specialists.
Mrs. Ragan mentioned that as a result of the work carried out in Armenia together with Armenian specialists it is supposed to develop a combined project, which will favour the fruitful realization of the diagnosis and the prevention of the animal brucellosis.
The Minister once more mentioned the importance of the realization of the fruitful projects directed to the elimination of animal diseases and highly appreciated the cooperation  between the delegation and the Armenian specialists.
Division of Information and Public Relations of
the RA Ministry of Agriculture
Print