The RA Minister of Agriculture Visited Several Dairy Companies
2015-06-12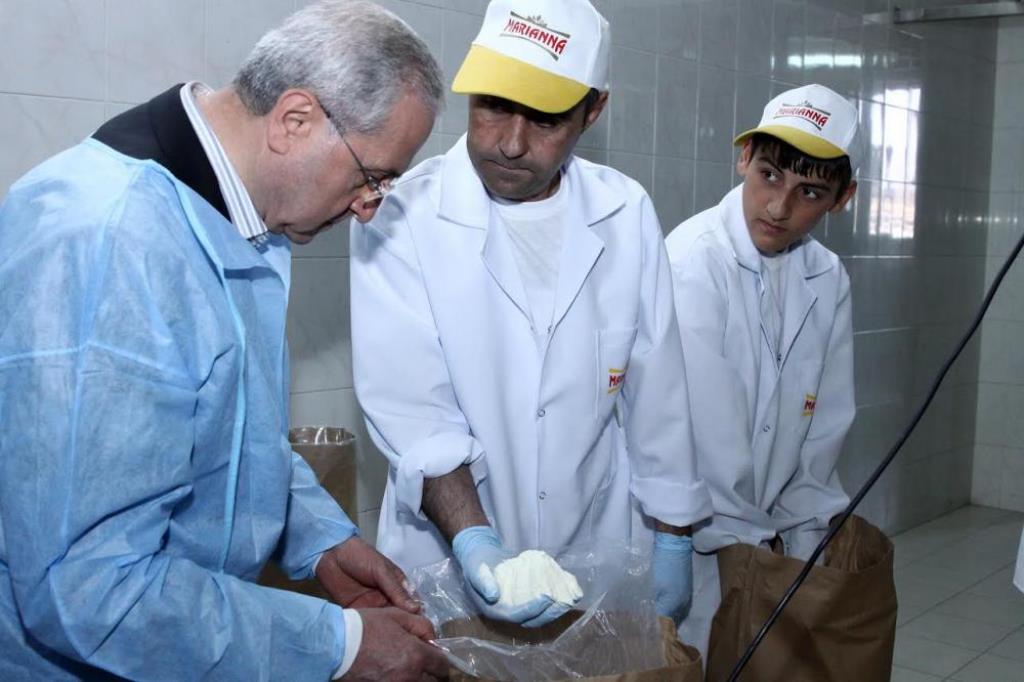 The RA Minister of Agriculture Sergo Karapetyan visited the dairy companies "Doustr Marianna", "Doustr Melania" and "Mil Kat" to learn about their activities and current issues.
Passing through the companies and learning about their activities the Minister said that the production volumes have reached the maximum number in May and June conditioned by the seasonality of milk production and processors are unable to produce all the milk volume for dairy production.
The Minister said that the company "Marianna" works at its full capacity purchasing 200 tons of milk a day, and in Katnarat community the renovations at the factory will be completed soon and the milk procurement will start.
"Our main objective is to provide locally produced milk powder for the market and dramatically reduce the volumes of imported milk powder. Capacity is very high, and due to the transformation of surplus milk into powdered milk we will be able to provide our own production in the winter months as well as carry out exports", – said the Minister Sergo Karapetyan in his speech.
The Minister also said that the State Food Security Service keeps its focus on the quality control of imported milk powder. The Minister said that about 688 tons of milk powder have been imported in the first five months of this year. The volumes have dropped nearly 38 tons compared to last year. The process of milk purchase is carried out smoothly and without problems. Currently, all the companies purchase milk from farmers by 120-130 drams and in the company "Doustr Melania" the procurement costs 135-140 drams.
The Minister also informed that because of the activities of milk dealers in some communities milk is purchased from farmers by 100-110 drams and the Ministry is taking steps to address this problem.
Division of Information and Public Relations of
the RA Ministry of Agriculture 
Print