First Deputy Minister Visited Syunik Marz
2015-02-27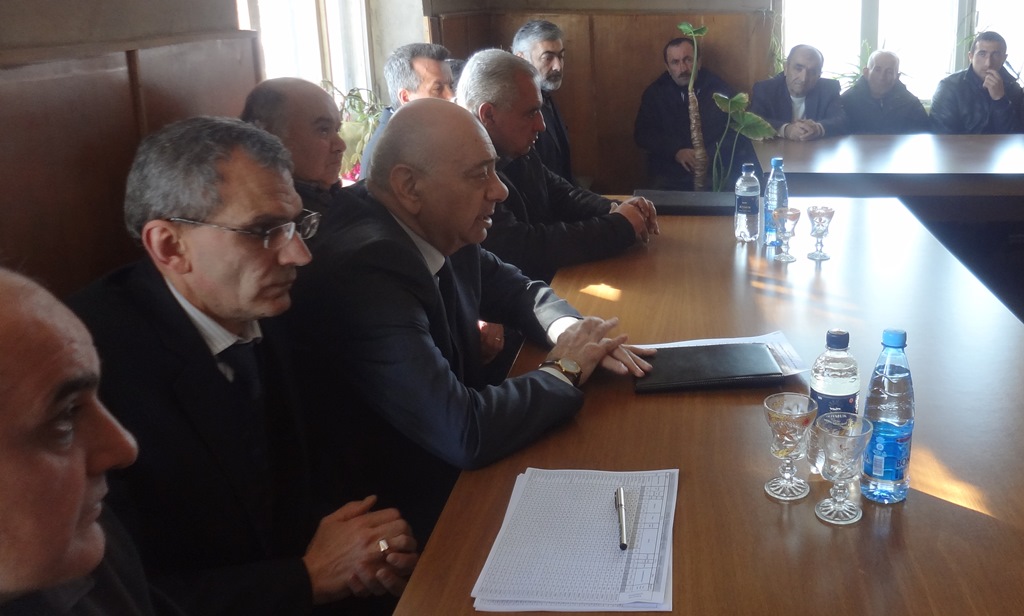 Within the framework of the launching of "Vaccination of Agricultural Animals" project Grisha Baghiyan, RA First Deputy Minister of Agriculture, today visited Syunik Marz, where he held a consultation with marz responsible people on veterinary sector, as well as problems concerning wintering process of agricultural animals.   
Consultation was attended by the Director of "Service center in veterinary sanitary, food safety and phytosanitary field", heads of communities, veterinarians and inspectors.  
In particular, during consultation process of anti-epidemic activities carried out under Government support, shortcomings existent in the veterinary sphere in the given marz and ways of their solution, as well as need of timely and proper implementation of their work by veterinarians were discussed with the marz responsible people. Issues on salaries of veterinarians and their timely payment were also addressed during the meeting. 
Grisha Baghiyan deemed reliable of the results of pilot project of vaccination against brucellosis carried out in the given marz.  
According to the information provided by the Deputy Minister, in 2015 diagnostic, prevention, treatment and disinfection measures in the amount of more than 40 million AMD were provided by the RA Government from the state budget means to ensure the process of keeping stable epizootic situation in the marz.   
Then Grisha Baghiyan visited a number of milk collection centers operating in Goris and Sisian regions, a newly built veterinary service center in Khndzoresk and got introduced to technical capacities of the center. 
Division of Information and Public Relations of
the RA Ministry of Agriculture
Print